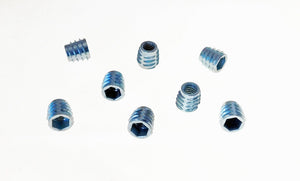 This listing is for eight pieces.
5/16-18 x 1/2" long wood insert nuts, no flange.
Insert requires a 27/64" hole. Available with or without a flange. Offers high retention values in blind and edge grain applications. Hex drive for quick engagement. With flange allows for flush applications and without flange allows insert to be set below the surface.